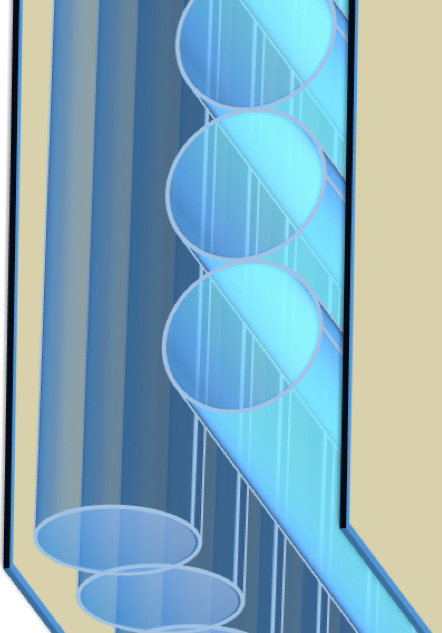 GRADIENTLESS WALL INSULATION (business name is GRADLESS-WALL insulation) is unique product, using IR light, radiated from warm area, to create gradientless plateau inside the insulation.
Protected by patent no: PUV 2014-559
TECHNICAL DATA / DESCRIPTION / APPLICATION
Gradless-wall panels are made from polyester tubes, mantelled in from both-sides extremely high reflect polyester film protected against atmosferical influences.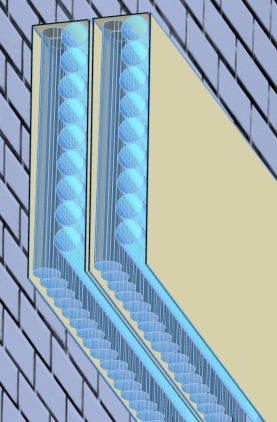 Main properties:
dimensions 62 x 62 cm
recalculated Lambda: 0,004 W/m.K
long lifetime (>100 years)
very fast and easy application on wall adapters
version A) steam permeable (facade application)
version B) steam vapor (for inside application)
Version C) Light transparent:
Glass-facade look
Allows heat up the wall (Gain: up to 500 W/m&sup2)
Overheating protection (+ ventilated facade)
Solar power for warm water (G: up to 400 W/m&sup2)
Steam permeable facade application
Presentation of GRADLESS-WALL insulation (more info):
If you are interested, please, contact us.
Thank you, we will reply as soon as possible.